There are some things are are just unavoidable, and for some people, no matter how hard we try to avoid it, the seats or thighs will inevitably wear out on our jeans. We could let it get us down, OR we could just accept it and reinforce the buggers before they get worse.
On this pair of jeans, the customer caught the hole early, and brought it in to us.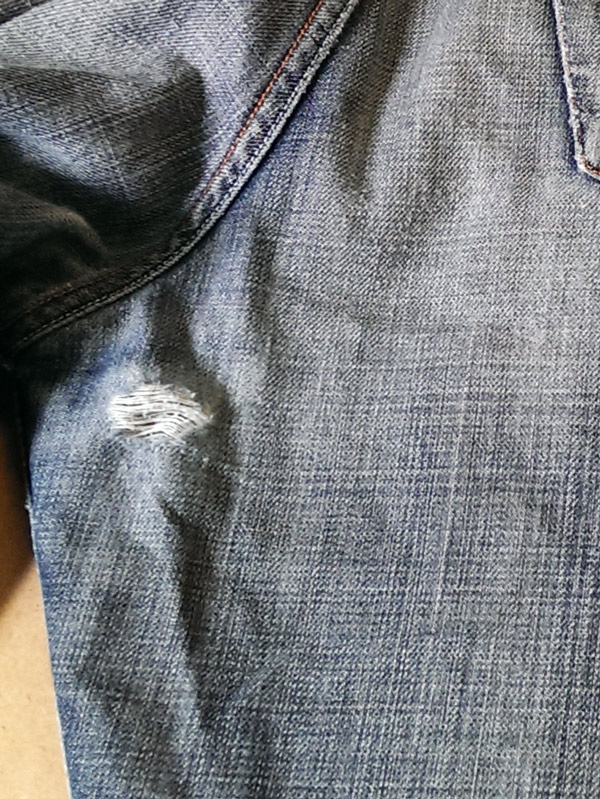 We added a piece to both sides of the seat that we anchored at both the center back seam and the inseams, and then further stitched them down in place to make that area a little heartier. The end result is a much more disguised repair and a stronger go at the jeans' 2nd life, with the reinforced crotch n' all!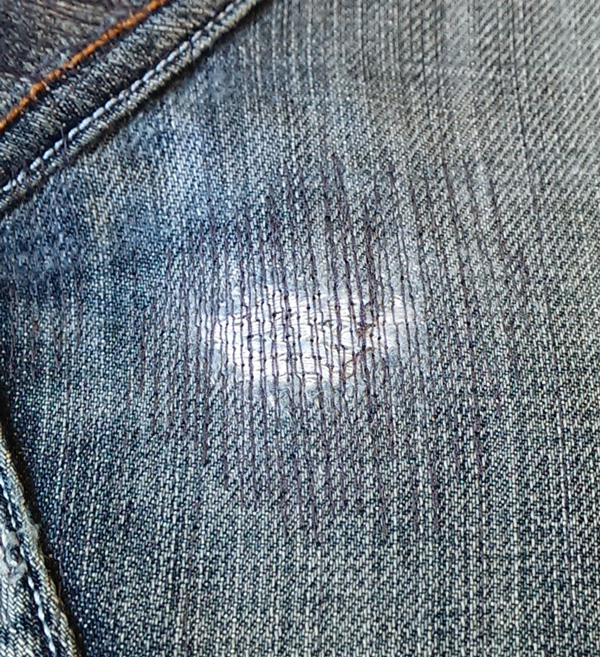 Do you have some jeans that need patching? After laundering them, give us a call at (202)567-7668 or email us at info@gingerrootdesign.com and we can help brainstorm!
*Tailoring by appointment only, closed Wednesdays and Sundays.
Other denim repairs you may be interested in:
Patching a seat with bright colors