Alyssa is one of our regulars that always brings in amazing items for us to work on. This time she brought in this velvet tank that had the most beautiful color of velvet, but the cut of the top was unflattering and looked cheap.

We kept trying to come up with idea after idea to rescue it and it seemed like nothing was going to work without costing quite a bit. Then right when we had given up on it, a crazy thought popped into my head and I made her put in on upside-down.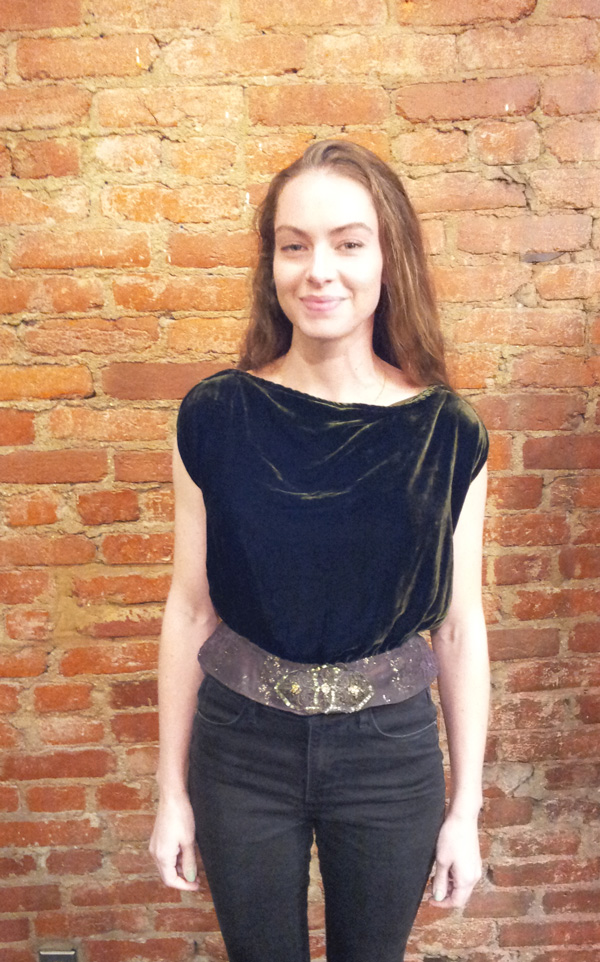 Sooooo, we agreed to chop off the old straps and finish them like a waistband, open up the side seams to act as armholes, and stitch the shoulders in place. There you have it–cheap looking tank into vintage inspired cropped top!
Do you have an item that you just love the fabric on but it just isn't working as is? Give us a call to schedule an appointment at (202)567-7668 or email us at info@gingerrootdesign.com and we can help brainstorm!
*Tailoring by appointment only, closed Wednesdays and Sundays."