Emily is a regular customer here, and she always brings us great vintage. One day she came in with this adorable yellow and white shift dress.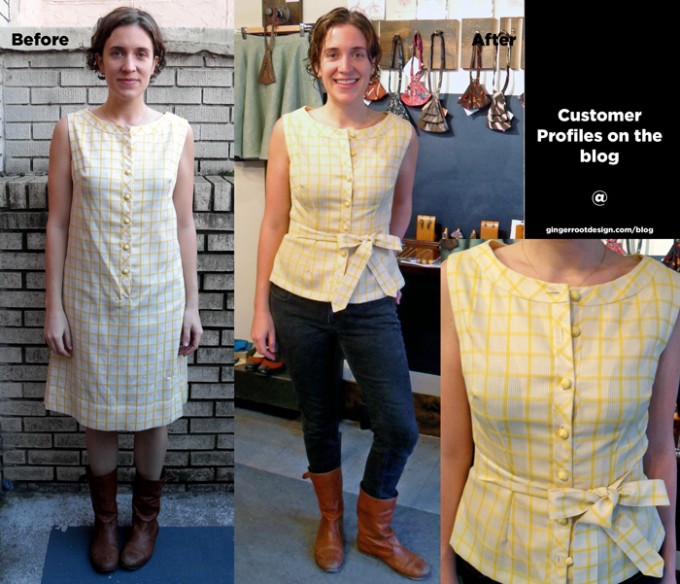 Unfortunately, the bottom half of the dress was see-through. But with that pretty fabric and those cute buttons, Emily was determined to make it wearable.  So we trimmed the bottom off and turned the rest into a little button-up top! (And we used the extra fabric from the bottom to make a little belt.)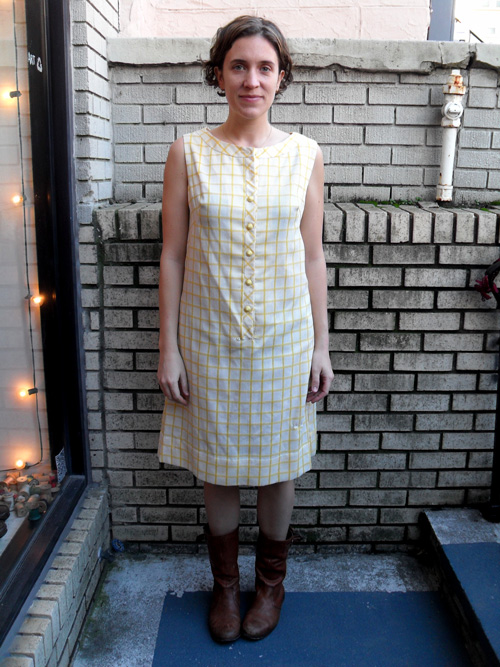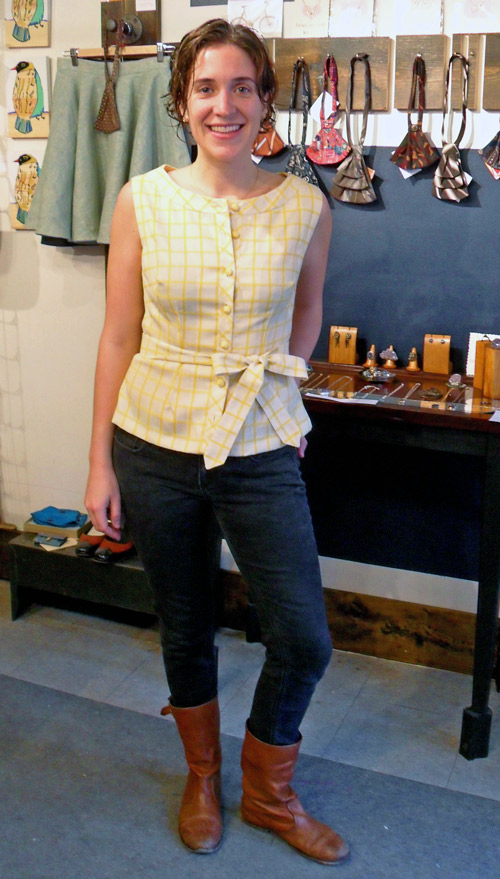 Check out the back!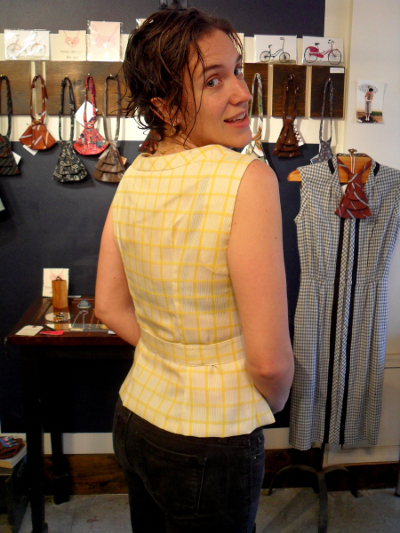 Have an an old dress sitting in your closet? Give us a call and schedule an appointment at 202-567-7668. We'll find a way to make it new!